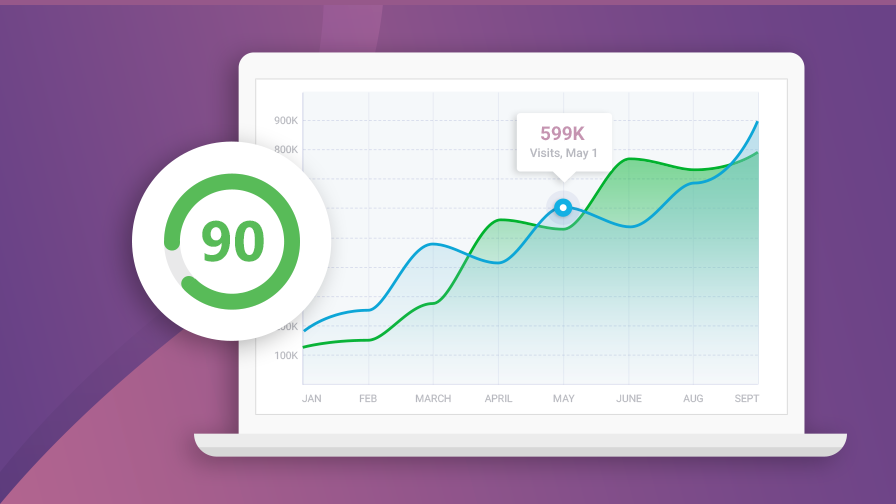 Being on top of the result on the search engine page (SEO) is one of the important sources of traffic for any website, including e-commerce stores, because it brings you so-called "organic" visitors: they discover the site after looking for something, usually on Google. Thus, your site is discovered "naturally", no need for advertisements or any form of promotion!
However, optimizing your SEO is an important job and sometimes optimizing a page or an article takes longer than creating the page … this is where Rank Math comes in.
This app puts in your hands a multitude of smart features which brings you the best SEO optimization. With these features, you have the power of a whole team dedicated to optimizing your SEO, in just a few clicks.
Well designed, powerful features and years of development make Rank Math a very complete SEO application that will apply the rules of SEO for you, to help you increase the number of visitors – and sales – to your store.
Features included
Setup wizard (easy to follow)
Rank Math configures itself virtually on its own via a step-by-step installation and configuration wizard that configures everything your store needs for optimal SEO.
Optimization of an unlimited number of keywords
Rank Math allows you to optimize your posts for as many keywords as you want.
Google search console integration
Rank Math saves you a lot of time by integrating directly with Google Search Console and displaying important information from your store right in your Dr Tech Dasboard.
Your Google ranking on your keywords
With this app you can track your Google rankings on your different keywords.
Preselected optimal parameters
Setting up an SEO plugin is time consuming and can be confusing. Rank Math saves you the trouble with its optimal default settings, which are ideal for most websites and, if necessary, can be changed.
Integrated LSI keyword generator
Rank Math's built-in LSI keyword tool gives you multiple keyword variations for your target keyword, which helps you drive more traffic to your posts.
Advanced SEO Analysis Tool
With just a click, Rank Math can perform an SEO audit of your website.
30 detailed SEO tests
Rank Math performs 30 different SEO tests on your store site to optimize your SEO. Each test and its results are detailed to you.
Smart redirect manager
Rank Math's built-in smart redirect manager will help you create, manage, delete, activate or deactivate redirects.
Local business SEO
Rank Math is designed to be used by stores selling worldwide but also for stores wishing to sell locally. With its local SEO features, local sites can stand out in the SERPs and attract more traffic.
Breadcrumb optimized for SEO
Rank Math can display SEO optimized breadcrumbs on your store.
Monitor 404
Rank Math has a built-in 404 error monitor that helps you find and fix 404 errors for better user experience.
Suggested internal links
Rank Math automatically suggests other posts from your store for internal link between your pages, improving your chances of ranking higher in the SERPs.
Role manager
If multiple people manage your store, you can control precisely what each of them can access in Rank Math through their role manager.
SEO Image
Rank Math helps you add ALT & Title tags to your images.
XML sitemap
Rank Math includes a feature that creates a map of your store, an essential element for good SEO.
Google Schema Markup aka Rich Snippets integrated
Setting up Google Schema Markup, aka Rich Snippets, is now easy with Rank Math. With support for over 15 types of schema markup, also known as rich snippets, including scoring schema, you'll be able to optimize your posts with just a few clicks. It also includes the "FAQ Schema", aka FAQ Page Schema Block, and the "HowTo", aka How To Schema Block.