Dropshipping with Dr Tech: Why you should use DSers
Dropshipping is nothing new, and is often associated with the perfect business model to help you make a big fortune. However, it's not entirely true. Like every successful business, it always takes you lots of time and efforts to actually make a huge profit.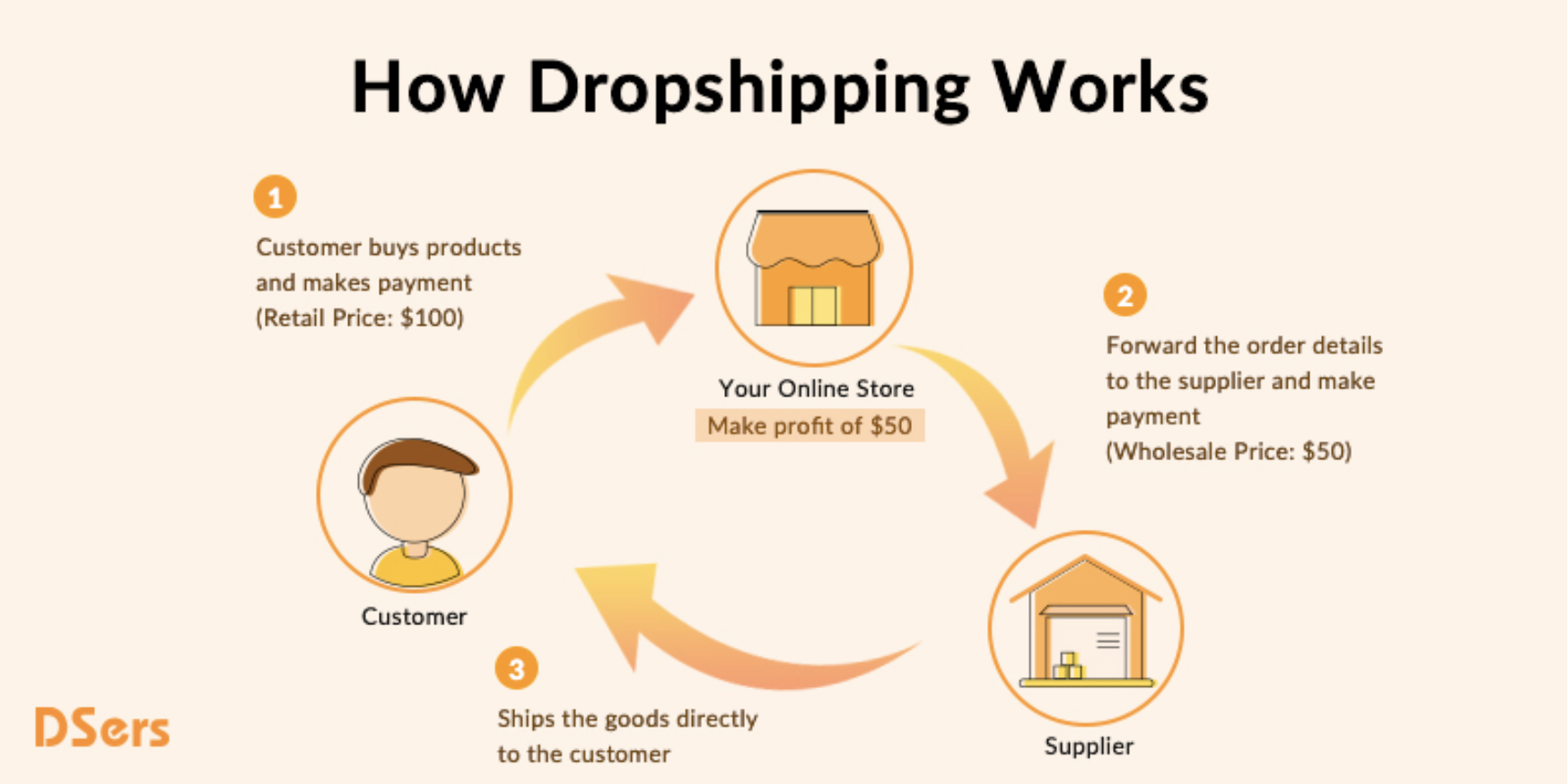 If you are a dropshipper, these are the common issues you must have encountered: 
Product Management – How to find products to sell?
It is always a huge hassle and trouble to browse through thousands of products just to find out the right one you wish to sell, then you will still need to do more research to compare a long list of different suppliers to search for the most reliable one. Not to mention you still need to find out a way to import all the products you found to your store. 
Order Management – How to place & manage orders

 
Another main issue that makes dropshipping difficult is placing and managing orders. This gets worse when you grow your store and are dealing with hundreds or even thousands of orders as you need to manually place and fulfill them one by one.
Imagine the time and efforts you will spend on solving those problems. This is where dropshipping tools and plugins come in to help make the process far easier. 
DSers is one of those tools that stands out from its peers. As the only AliExpress dropshipping partner, it can help you solve those two problems since users can easily find the perfect product with the most reliable supplier and easily import it, but also place 100+ orders from your store to AliExpress in just a few clicks. In this article, we will explore what DSers really is and dive into its features.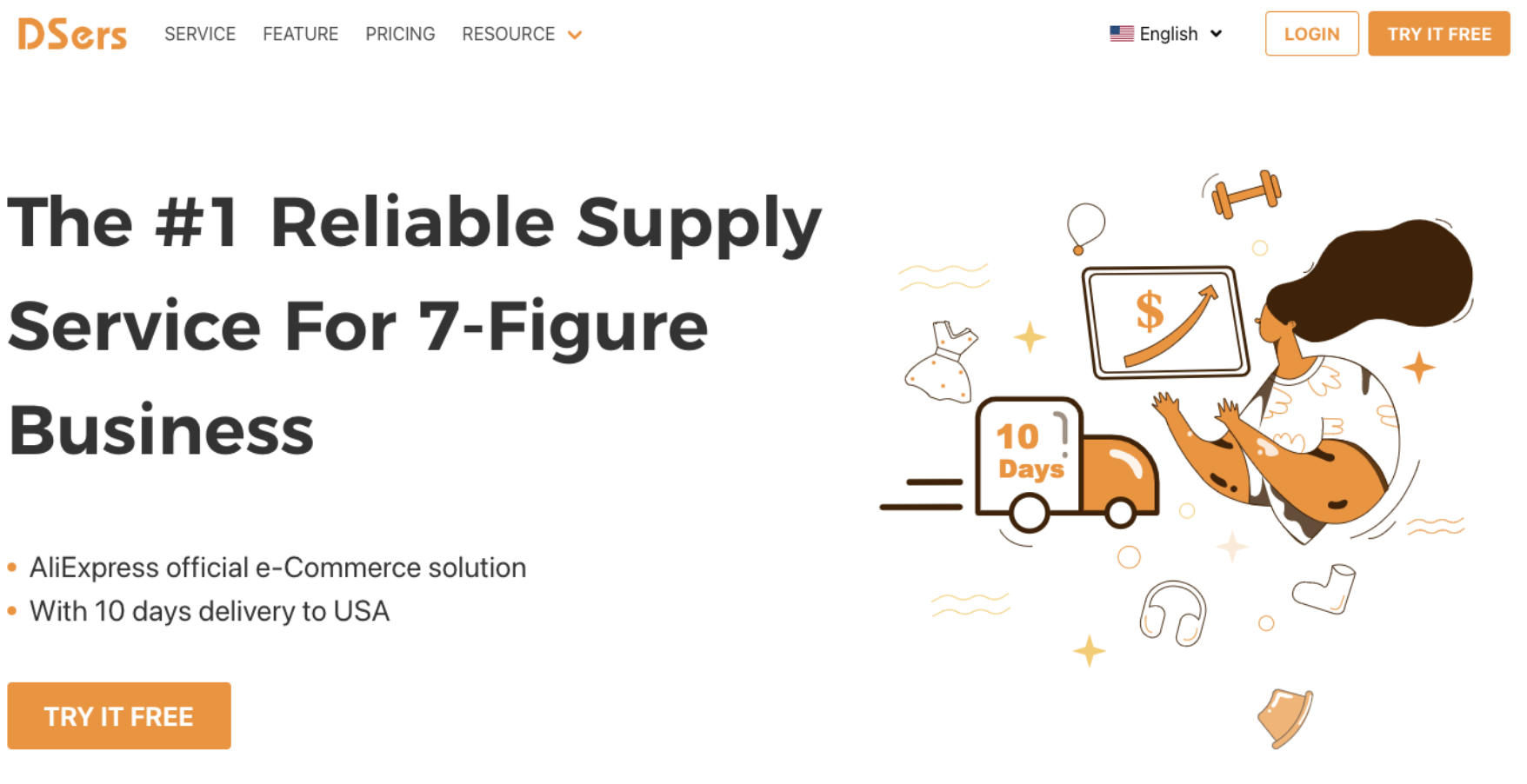 In short, DSers is the only official partner of AliExpress that specializes in automating everything you need to run a dropshipping business. It is the kind of automation tool that not only saves your time and money so you can invest more resources into other means to enhance your business, but it is also the tool that easily helps you scale your business by managing orders in bulk.
With more than 110,000 users and an average 4.9 out of 5 rating, DSers is no doubt one of the most reputable and popular dropshipping tool in the market. For years, DSers has helped these users fulfilled 70,000,000+ orders. Now, as DSers has finally decided to set its foot in Dr Tech, it will surely expand its market and become the dropshipping solution for more users.
Why DSers?
Almost everything is automated on DSers, from searching for products to comparing suppliers, importing AliExpress products to fulfilling orders. DSers is doing everything they can to boost efficiency so that users can have more time to promote their stores or focus on other more important things to make their store more profitable. Let's review DSers features step by step to get a better understanding of how dropshippers can benefit from it. In essence, we can group DSers' features into the following sections:
Product Management
Product Management contains the necessary features to assist you to manage your products on DSers. Compare to other similar dropshipping plugins in the market, DSers offers more powerful tools in this section.
Basic mapping: Easily connect your product to an AliExpress supplier, replace a new supplier or even set up multiple suppliers for a product without changing anything on your store.
Advanced mapping: Map your product's variations based on the destination country so you can lower delivery costs to increase profit margin and your customers can receive the orders faster.
BOGO & Bundles mapping: Easily create special offers such as buy one get one free and bundles to your customers to get more sales. Unlike other plugins in the market, DSers doesn't require you to use additional application on Dr Tech to create BOGO & Bundles.
Split & Hide product: Manage your products on DSers side including splitting a product's variations into different products and hiding products that you don't want to place in future orders.

 

Automated pricing rule: You can set either fixed or percentage for the product's price markup. With this feature, users are no longer required to manually edit the price of each product. DSers will automatically adjust the price with your pre-set pricing rule.
With all the features we have covered so far, DSers can still do more to further help all the dropshippers on the product management with its recent launch of Find Suppliers and Supplier Optimizer.
Find Suppliers: DSers offers a large selection of products with high selling potential. This feature serves as a product research tool that helps you with finding the winning products for your store. With the real-time data of the products in Find Suppliers, you can easily look for the products that have high quality and are well-recogonized by the market.
Supplier Optimizer: This feature allows users to replace the current supplier of a specific product by searching for other suppliers of the same product on AliExpress that are more reliable and offer cheaper prices. It can greatly simplify the process of finding out the best supplier for your product.
Order Management
Order Management, as the name explains itself, contains the essential features to deal with everything that is related to orders. It is where DSers can save the most time for their users as it simplifies and automates the process of placing orders and synchronizing information from AliExpress to your Dr Tech store better than the majority of other dropshipping tools. 
Bulk ordering: This is the feature that DSers is most proud of. It allows you to process more than 100 orders in just one click, whereas users need to place hundreds or even thousands of orders one by one with many other tools in the market.

 

Automatically synchronizing order status: DSers will take care of the rest once the user is done paying for the orders. DSers will automatically update the order status to your store after the supplier shipped the products and fulfilled the orders.

 

Automatically sending tracking number: Other than automatically synchronizing the tracking number to your store, DSers will also automatically send an email with the tracking URL and number to your customers when the products are shipped. This is usually done by a third party shipping application on Dr Tech. What's even better is that you can integrate DSers with PayPal to automatically update the tracking number from AliExpress to PayPal transactions. Whatever you need for dropshipping, DSers can do it all for you.
Other Key Features on DSers
Besides the two sections mentioned above, DSers still has many more features including product importing, AliExpress whitelist, multiple store management, inventory notification, etc.
Product importing: Import new product by copying and pasting the URL of an AliExpress product to DSers. Just as easy as that!
AliExpress whitelist: Given the benefits from the exclusive partnership that DSers has with AliExpress, AliExpress whitelist let users enjoy placing an unlimited amount of orders without restriction and placing all your awaiting orders on DSers all at once.

 

Multiple store management: Users can manage more than one store on DSers. As DSers supports Shopify and WooCommerce, so it supports Dr Tech as we are using WooCommerce, you can manage stores from both platforms on a single DSers account to avoid more troubles and increase efficiency.
Inventory notification: DSers will closely monitor the product inventory and alert the users if one of the products is out of stock.
DSers Chrome extension: Seamlessly integrated with Chrome to let you add products to DSers while you are browsing on AliExpress to save you from the trouble of toggling between different windows.
Final Thoughts
Going back to the issues we pointed out at the very beginning of the article and after we took a closer look at DSers feature, it is easy to jump to the conclusion that DSers is one of the best solution for dropshippers if you are looking for a way to become more efficient, save time, and, hopefully, successful in dropshipping. 
You can find products on DSers, search for better suppliers on DSers, import products on DSers, set the product price on DSers…You can practically do everything about product management on DSers. 
Moreover, DSers offers bulk orders, automation in synchronizing order status, and sending tracking information to help users manage their orders with maximum efficiency. 
What's more exciting is that DSers provide a forever free plan that covers most of the features we've introduced in this article. Any reason not to give it a try if you are not dropshipping with DSers? Install DSers for free and the sooner you start dropshipping with DSers, the more advantages you will gain in the business.