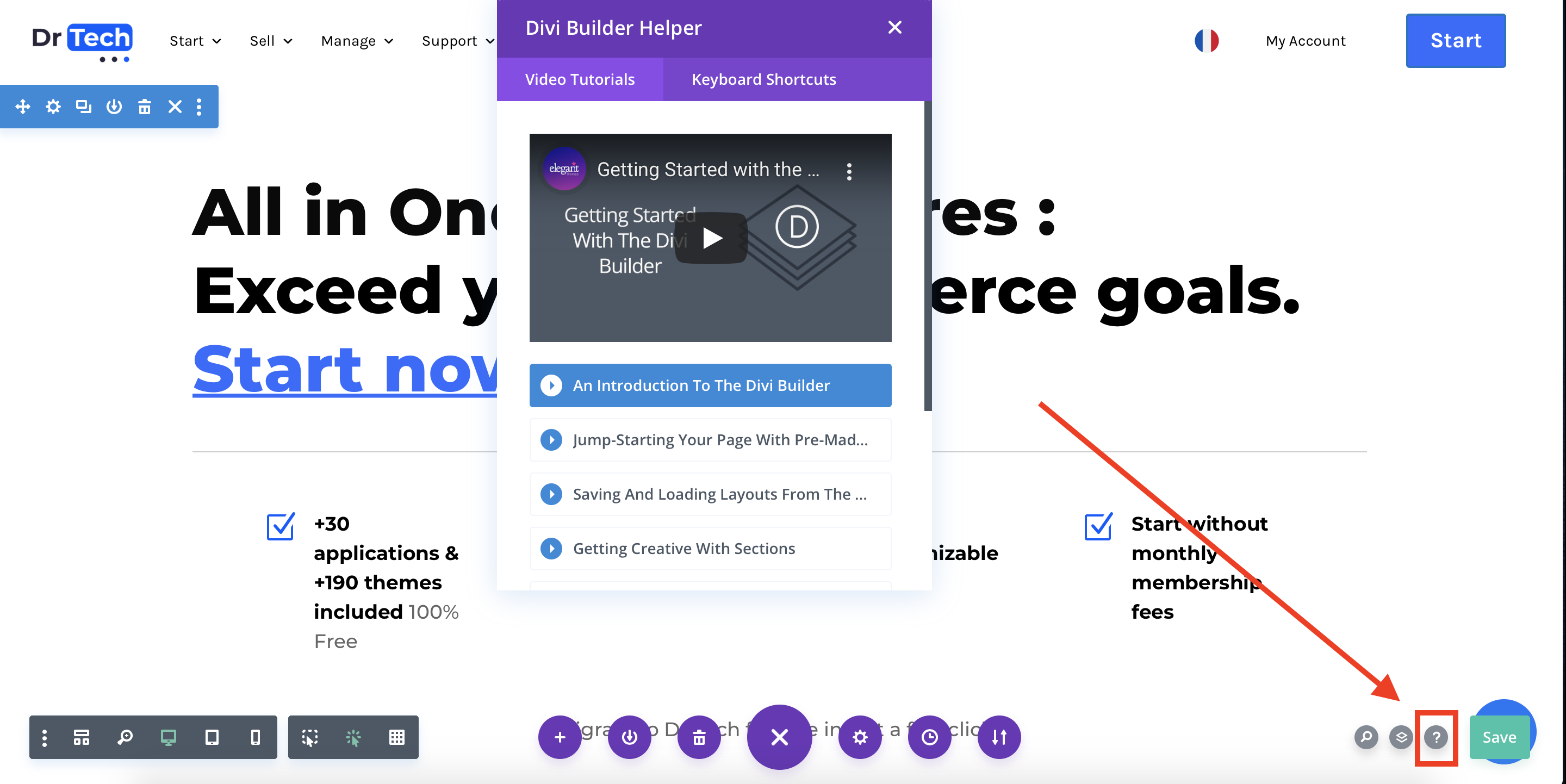 When you are in the visual builder, you can click the "?" icon on the bottom right of your screen to access the visual builder tutorials.
You want to learn more ? You can click here to access the full library of tutorials.
Click on the name of the app to open the documentation.
We already installed and paid for all the apps, you don't need to install them or pay for them.
We are using WooCommerce, even if we modified it a lot to make it ready to use and more user friendly, you can still find some valuable informations in their official domumentation.
Click here to access their documentation